10 Transformational Benefits of a Co-working Space
Created on 4 August, 2022 • Co Working • 5 minutes read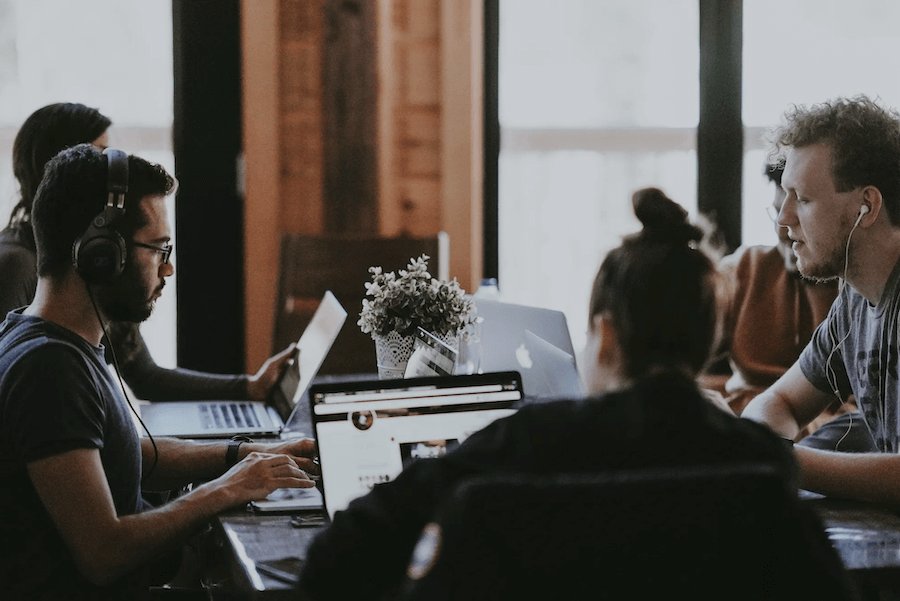 This is the greatest advantage of co-working spaces. If you're an open-minded person, there's no limit to the benefits
The hardest part of remote work is staying disciplined and motivated - it's easy to procrastinate and hinder productivity when working from your home.
Some days you'll have to battle between your bed and your work desk. And when your work desk finally wins, your neighbor is at your door, or your kids are trying to bring down the roof with noise as they play. Privacy and quietness are scarce commodities when you work from home.
This is why over 50% of employees consent to return to full-time or hybrid workplaces even though it robs them of the flexibility gotten from working from home. But with co-working spaces, you'll never need to give up one for the other.
Coworking gives you the full independence that comes with remote work and the serene atmosphere of corporate offices without the dress code, politics, and chaos. If you're still wondering why you need a coworking space, here are the top 10 benefits of joining one in your community.
10 Benefits of Coworking Spaces
Collaboration and networking opportunities
This is the greatest advantage of coworking spaces. If you're an open-minded person, there's no limit to the benefit of collaboration you can enjoy. Imagine sitting at a work desk where the person by your left is a graphic designer, by your right is a marketer, in front is a software engineer, and the individual behind you is a content creator. Collaboration with these professionals could result in a synergistic explosion of your career.
Besides, you can also share a desk with someone who uses the same software as you. For instance, Grammarly is a common tool among freelancers. Sitting next to another freelancer is an opportunity to share subscriptions and save costs.
And rather than sharing sensitive information such as passwords by word of mouth, you enhance productivity within your work desk by embedding vital information into a QR code. Using a free tool like SQR helps you generate QR codes you can share with coworking space members.
No office policy
Coworking spaces are different from corporate offices, where you have to put up with rules and regulations such as dress codes, cell phone ban, and lateness.
Of course, there are etiquettes to follow in a coworking space to ensure orderliness, but they rarely stiffen users' flexibility. If you ever find any strict rules that hinder your freedom, you're free to walk away while losing nothing.

Access to real-life social interaction
The only form of social interaction freelancers and remote workers enjoy comes from social media. Since this type of communication isn't the same as talking to real humans, it doesn't cure loneliness and boredom.
Coworking spaces let you enjoy both worlds of interaction -social media and real life. This can contribute a great deal to your mental health. Off-hour events like workshops, games, and parties can be a huge opportunity to get to know people personally and build friendships.
And If you're an extrovert, you should look out for coworking spaces with game centers. This is where coworkers often relax while interacting and getting to know one another.


Some coworking spaces offer 24/7 accessibility
Are you a day lark or a night owl? Whichever category you fall in, you're likely to find a coworking space that meets your needs.
Even though most coworking spaces operate during the day, a few support night activities; however, when exploring this option, ensure the one you settle for has proximity to your house.


Different membership plan
Coworking spaces offer flexible plans to decide on the best fit for your budget and time. Most coworking spaces offer both daily and monthly plans. Pricings are done and based on your selected work desk, work hours, and shared resources. This means you can cancel your membership and walk away if you no longer get the comfort you crave.


Enjoy work-life balance
With coworking spaces, the struggle to achieve work-life balance is lesser. You can decide to leave all work-related activities at your coworking space and focus fully on family and other aspects of your life when out. This will help you be more organized, focused, productive, and creative.


Access to Facilities
Coworking spaces have amenities that aid your comfort. You might need to look out for those with the specific amenities that you need. Some amenities you can expect to find in coworking spaces are;
Libraries where you can get access to a great collection of books
Daycare for nursing parents
A kitchen where you can grab a cup of coffee and snacks.
Gyms to stretch your muscles and keep you ready to work.


Have private conversations with no interference
Good coworking spaces have enclosed spaces where you can have private business conversations physically and over the phone.
Additionally, there are conference rooms where teams can meet to brainstorm without interference or noise.


Co-work virtually and travel
This is one of the sweetest perks of Coworking. If you are a digital nomad, this space offers immense benefits. Coworking spaces ensure that you have access to the internet on the go and a family of coworkers to connect with.

Sell Your Service
If you connect with your coworkers and lead with helpfulness, you'll find opportunities to sell your service. And in no time, you'll be famous for your service and get more patronage.
Most Coworking space users leverage QR codes to share e-biz cards, promotional materials, and discount codes that encourage patronage.
The QR code software does a decent job at tracking where each code is scanned from; they can keep a close eye on their prospect.
To reduce paperwork within your work desk, leverage QR code generators such as SQR. It's the best bet for beginners and one that doesn't have to cost a dime.
Besides, if you need a permanent job, you can get your community manager to share your availability to work on the community platform. And for the ecosystem spirit, you're more likely to get people willing to fix you up in no time.


Final words
Coworking spaces are often diversified ecosystems. So, it's not unlikely to find someone that aligns with your beliefs and opinions that can become the yin to your yang.
And don't worry, there's no boss to cage your emotions. And you enjoy many pecks from coworking spaces that you'll never get indoors. All these are the reasons why coworking spaces are rising in adoption. And you will only have yourself to blame for not tapping into this growing trend.