21 Creative Ways to Use QR Codes
Created on 4 August, 2022 • Marketing • 7 minutes read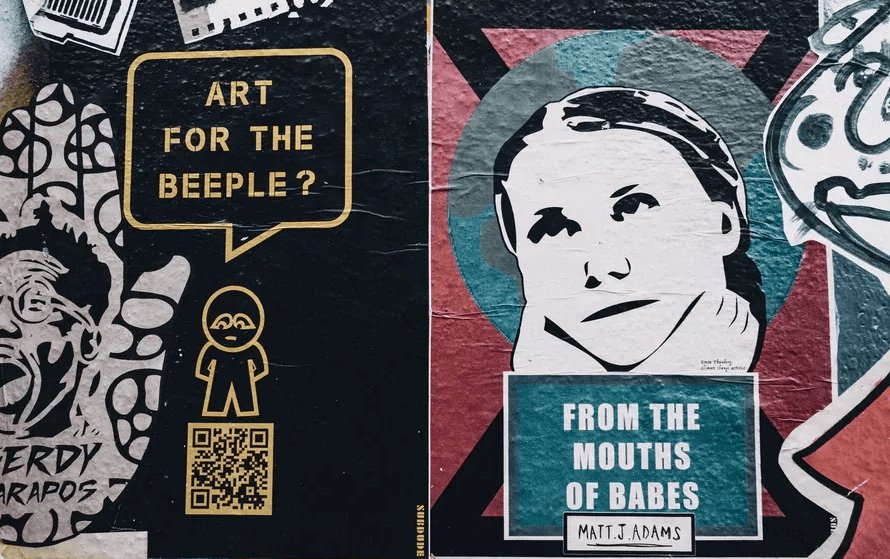 QR codes can be used in marketing, informational, and promo campaigns for companies, nonprofit organisations, etc
QR codes can be used in marketing, informational, and promo campaigns for companies, nonprofit organizations, government units, healthcare organizations, and even by independent creators like artists and musicians.
If you're still not convinced about the power of QR codes, here's a long list of ways to use QR Codes for brilliant marketing, information, networking, and plain ol' event organizing. The possibilities are endless, but you get the idea.
Clickable Social Media URL
If you're a social media influencer or represent a brand that has multiple online profiles, a clickable social media URL could be a game-changer. Create a pop page that houses your entire social media presence across different platforms. Condense its URL into a QR code with SquareQR.com. Once your followers scan the QR, they get access to everything you've done on Instagram, Facebook, Pinterest, etc. The best part? You can add the QR code to your business card, and allow physical sharing of your work, anywhere, anytime!
Packaging
Research shows that product packaging does affect consumer behavior. In fact, consumers associate good packaging with high-quality products. On top of great packaging, a QR code is an effective way to further market your brand.
Level up your packaging by printing a QR code that will engage your customers even further. You can add incentives such as discount codes, or include more information about the product such as tutorials, reviews, recipes, nutritional data, and the like.
Posters, Flyers, and Brochures
Print materials used to rely on conveying information in such a small space. With the help of a QR code, you can keep your copy and visuals tight. There's no need to crowd your materials with information because, with just a scan of a QR code, your customers can easily access more information.

Public Transport
QR codes are a great way to give commuters updated information on when the next bus, train, or subway will arrive. It's an efficient way to organize information and commuter traffic with just one scan of a QR code printed on a bus stop, train station, or subway station. Research is also being done on implementing a QR-based ticketing system to improve public transportation systems around the globe.
Groceries and Drugstores
Wouldn't it be a dream if all groceries and drugstores had QR codes next to packaged foods, health and wellness supplies, supplements, and the like? With just one scan, consumers can easily find more information about nutrition, recipe suggestions, outfit suggestions, sizing charts, etc.
Hiking and Walking Trails
QR codes can be a great way to give hikers and tourists more information about a trail (distance, climate, rest stops, etc.). Codes can link to information pages, and videos, or can even contain crucial information such as emergency contact details in case of accidents.
Museums
Don't paintings and sculptures usually have a little card beside them? What if more museums used QR codes to link to more information about an artwork's historical context, artist, materials, and other relevant information? Or even link to merchandise such as a keychain, pen, or mug souvenir containing the artwork?
A Polish museum previously used QR codes to bring paintings to life with the help of augmented reality. As a result, younger people (their target market for the campaign) who previously didn't find museums that interesting really enjoyed the exhibit and resulting in even more foot traffic for the museum.
Self-Guided Factory Tours
QR codes are still being used in factories today to optimize manufacturing processes and keep track of production. For factory tours, however, it would be nice if a visitor can simply scan a QR code to learn more about a machine or manufacturing step. The possibilities are endless, starting with 'How It's Made' type videos to interactive maps and augmented reality applications.
Gravestones and Historical Sites
Did you know that QR codes are already being used to memorialize departed loved ones? A Seattle-based funeral services company specializes in headstones that blend QR technology with memorial services in an effort to keep memories of a departed family member alive. Likewise, QR codes are used on historical sites and historical graveyards to give visitors more information about the site such as its significance, story, and historical background.
For Sale Signs
QR codes can be a realtor's best friend. With a quick scan, potential buyers can access contact information, a sell sheet, and maybe even a video walkthrough. This way, interested buyers can already preview the property without the need to book an appointment. If they're interested and want to know more, they'll know how to contact you.
Conferences and Events
QR codes are a great informational and organizational tool. And there's no other event that needs mega-doses of information and organization than a full-blown conference! With the help of QR codes, organizers can easily update information posted on breakout rooms and conference halls to inform attendees about the next sessions, topics, speaker bios, seating capacity, etc.
E-learning
Educators are also using QR codes to reach out to existing and potential students. QRs are a great way to maintain contact, as a simple scan can allow a student to opt-in to accessing course emails and related information.

Wine, Coffee, and Other Beverages
Wine connoisseurs and coffee enthusiasts alike are very particular about sourcing, processing, and manufacturing. QR codes would be beneficial in letting consumers know about the vineyard or farm where their last cup or glass originated from. This can also include interesting information in the form of videos and articles about fruit growing and harvesting. This can also be used for craft beers, kombucha, and other beverages that have a niche market and cult following. Read more about the endless opportunities enabled by QR codes on bottles and cans.
Sustainable Clothing and Fashion Products
To encourage more people to support sustainably produced clothing and fashion products, brands can engage them with process videos, interviews, virtual walk-throughs, and other immersive experiences that allow more people to understand the importance of sustainability.
Recycling Bins and Machines
Organizations can encourage more people by incentivizing recycling through vouchers and discount codes or refunds given via QR codes. H&M already does this by encouraging people to donate used clothing in exchange for discount vouchers to be applied to their next purchase. So does Pfand, a recycling initiative in Germany that rewards people by giving them part of their money back when they return a used beverage bottle through one of Pfand's recycling bins.


Store Displays
QR codes are great to place on your storefront to engage window shoppers or those who've chanced upon your store after hours. You can lead them to your online store, website, or social media pages to make sure that interaction doesn't go to waste.

Gyms and Fitness Parks
Gyms can be very intimidating to newcomers who may not necessarily know how to use different kinds of equipment yet. QR codes on gym equipment containing instructional videos and materials regarding proper form and technique, repetitions, and appropriate weight can help gym-goers feel more comfortable in a fitness establishment. QR codes can be placed in common areas, too, for people who might be too shy to ask for help from a fitness instructor.


Interactive TV and Online Ads
Interactive ads and shows already exist but having a QR code can also be a fun, engaging way to interact with a brand's audience. Since most people watch TV or online shows with their phones not too far away, a QR code built into an ad or show might translate into a lot of engagement.
Wedding Invites
Wedding guests can simply RSVP with the help of a QR code. No need to mail back an RSVP card, no hassle. Some couples even go fully digital by sending digital invites with QR codes that link to either an RSVP card, social media (such as a Facebook page), Zoom, or YouTube link where guests can easily access more information about the event and interact with the couple.
Petitions and Advocacies
QR codes are a great way to ask people to sign petitions and support advocacies. Through a simple scan, interested parties can pledge their support by affixing their signature, sharing on social media, or donating funds to the cause. All of these can easily be done with the help of a dynamic QR code that can house links, payment info, and other needed data.
Tattoos
Okay, hear us out. While a permanent tattoo of a QR code containing your information (or favorite song) is borderline genius, we're not talking about permanent ones. Temporary tattoos can be a great marketing gimmick for events such as music festivals, blind date mixers, or parties. Organizers can give participants their own QR code upon registration and attendees can use these to swap information and network in a fun way.

Concerts, Parties, or Music Festivals
QR codes can be flashed on huge screens behind the DJ or artist so people can directly purchase on Apple Music, listen on Spotify, or buy a physical copy from Amazon. It's a cool way to instantly engage audiences and encourage them to buy.
To start revolutionizing your business with QR codes, Create Your QR codes here for free.