10 Best Co-working Space Management Tools
Created on 4 August, 2022 | Co Working | Team SQR | 6 minutes read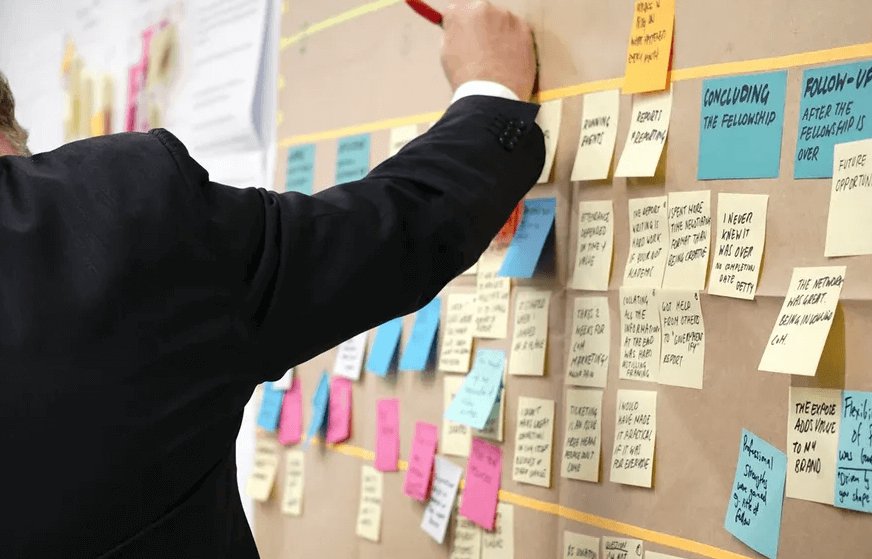 10 tools for every co-working space manager should have in their corner. Each tool addresses specific pain points
Created by Brad Neuberg in 2005, Coworking spaces have grown into a global idea birthing center, with an estimated 28,552 of them littered worldwide and the numbers expected to rise to 41,975 by the end of the year 2024.
While small businesses, freelancers, remote workers, entrepreneurs, and other autonomous professionals have enjoyed the many benefits of its communal setting, coworking space managers have had to deal with the increasing difficulty in managing workflow.
Such challenges include performing their administrative duties, connecting users with resources, and doing whatever it takes to create a productive working environment. Fortunately, most managers have leveraged technology to automate several tasks, making them less daunting.
Below are 10 must-have coworking space tools every manager should have in their corner to enhance productivity and provide an awesome working experience for coworkers.
NEXUDUS
Nexudus is an all-in-one coworking hub that enables managers to streamline coworking activities from one dashboard - automate payments, member's availability, daily operations, and resources.
It offers a variety of solutions and templates to monitor bookings, meetings, office deliveries, proposals and documents, inventory modules, and many more.
Also widely praised is its CRM feature, which enables operators to launch and scale a professional coworking space community. Nexudus does a bit extra by offering in-house support programs, excellent tech support, and access to resources in her learning portal, which cuts the learning phase by half.
The adaption phase is aided by a 21-day free trial, which ensures zero investment is required during your first 3 weeks of experimenting with the software.
COBOT
Cobot eliminates the use of multiple excel spreadsheets for different operations. Using a single white-label platform, Cobot eliminates recurring administrative tasks that might steal valuable time.
It automates invoice creation and provides statistics on new members' booking, help desk requests, and passes. The platform also allows customization; hence, you can tailor the designs to the look and feel of your brand.
Coworking space managers love the less techy aspect of Cobot - Zero integration, and analytical reports can be read by a high-school grad.
OPTIX
Optix is an easy-to-use interface that provides workplace amenities that enable members to book desks and seats at their convenience. With 3,000+ integrations, Optix simplifies members' check-in and offers data analytics to enable business administrators to make informed decisions.
This analytics goes a long way to help managers structure a feed where members can access ideas, information, and opportunities shared by workspace managers.
COWORKING
Coworkify offers multiple means of payment to coworkers. It offers high-level payment security through encryption, making it a safer choice for transactions in a coworking space.
With little effort and through a highly intuitive and simple, user-friendly interface, this simple software meets the demanding managerial needs of coworking operators while reducing the stress of learning to use complex coworking software.
Members can pay for services through various means, including credit cards, PayPal, cash, cheques, and bank transfers.
OFFICERND
OfficeRnD offers flexible management tools that allow you to manage the spaces and rooms in your workplace. Through a plug-and-play system, coworkers can book floor plans and meeting rooms from the comfort of their homes.
Managers don't have to assign rooms and work desks manually. It offers additional functionalities for customer relation management, workplace report, floorplan bookings, meeting room bookings, space management, and members management.
It also integrates with scheduling tools such as Outlook and Google calendar to help managers manage their time.
ANDCARDS
andcards is the most user-friendly and easy-to-use platform. The system is unique in its "unified platform" approach, allowing members, non-members, event attendees, visitors, and administrators to move between the web app and mobile apps easily. Unlike other coworking space management platforms, andcards allows you to manage your coworking space entirely through your smartphone, making it incredibly convenient and unlocking a whole new level of productivity. The platform's focus on simplicity and ease of use makes it a favorite even among non-tech-savvy customers. With andcards, the administration of a coworking space is effortless, as the app covers all your core needs like invoicing, plans, bookings, and community engagement. Whether you're a small business or a multi-branch operator, andcards is the perfect solution for managing your coworking space efficiently.
YARDI KUBE
Yardi Kube, originally known as Happy Desk, is an indispensable tool for people specializing in member service. It offers ease of reservation - book meeting rooms and appointments and makes last-minute changes when needed.
Yardi Kube coworking management platform attends to the needs of both managers and members. For managers, it enables them to customize offerings from location to location.
While for Coworker, it allows them to track the availability, pricing, and location of basic amenities within the coworking space. This comes with the added advantage of allowing both parties track invoices, payments, and billings.
FRESHBOOK
Freshbook enables managers to stand tall amidst all the pressure from running coworking spaces. Freshbook is an accounting platform, but its time tracking feature makes it an available tool in every workspace.
Activating the time tracking feature in your space enables you to track each member's time in their workspace. You can log everybody's work hours, automatically generating invoices based on their hourly rate.
With this billing platform, You can cut the chase and long queues in the bank by asking your clients to pay through their preferred payment method - credit cards, PayPal, or Bitcoin.
HUBSPOT
HubSpot is the ice-breaker in terms of building a relationship with customers. It's an all-in-one business tool for marketing, sales, and customer service. It helps you manage web content, landing pages, social media accounts, leads, and customers.
With great interest in her users, it provides a library of webinars on inbound marketing, philosophy, and relevant business principles to increase traffic and boost leads.
You can also automate your entire sales process and schedule social media content and emails.
SQR QR GENERATOR
SQR code generator could be a wild card in your workspace; unfortunately, only a few coworking space owners have jumped on this technology.
With a QR code generator such as SQR, you can track attendance in your workplace. This works because the tool helps generate QR codes that will be stamped at the reception office. This way, workers can scan to check in and do the same to check out. This allows managers to track movement in and out of the workplace.
SQR also comes in handy in terms of facility management. Embedding QR codes to basic amenities can inform users of its availability. This helps when trying to reserve a desk or meeting room within a coworking space.
And finally, with SQR, coworking managers don't need to spell out passwords to coworkers. Generate a QR code that grants them access to the workspace WiFi when people scan with their phones.
This is just a sneak peek of what you can achieve with SQR. To take full advantage of this tool today, You can sign up to register for free. No credit card is required.


Conclusion
Coworking spaces are modern-day offices and should increase users' convenience while providing a professional and flexible space tailored to their schedules.
Improving coworking space effectiveness by providing helpful tools like the ones listed above should help build structure, engineer balance, and ease the management and coordination of activities.
You should take advantage of these tools and leverage her free trials and demos to understand which works best for you and your business.
Updated on 27 February, 2023