QR Codes for Business Services
Created on 7 August, 2022 • Use Cases • 6 minutes read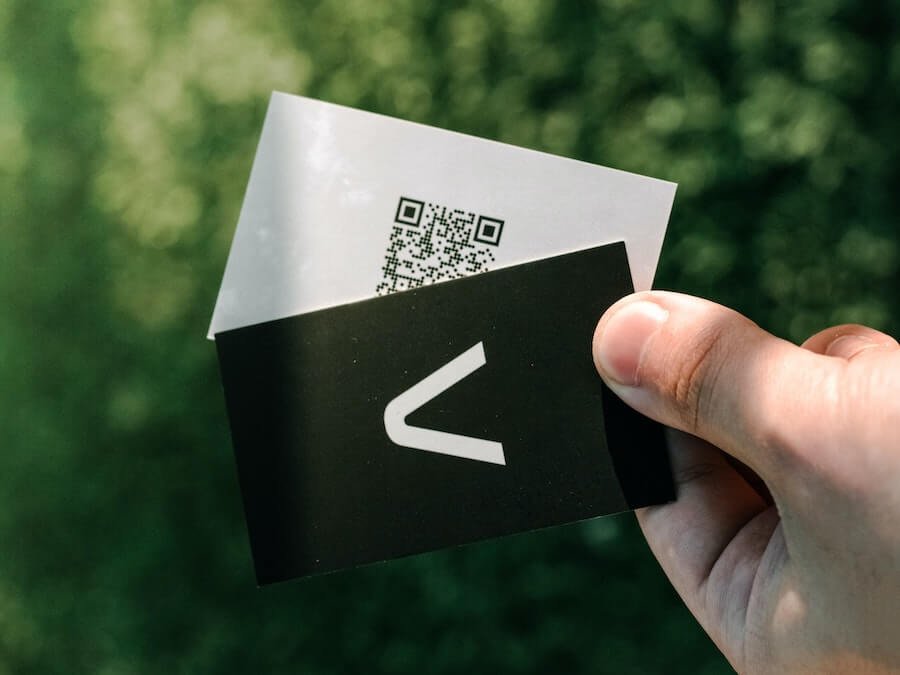 Reduce the amount of paper and ink printed on marketing materials for an inexpensive and sustainable solution for receiving info
Incorporating QR codes into your digital marketing campaign for a business or into your office routine will engage clients as well as employees and reduce the amount of paper and ink printed on marketing materials for an inexpensive and sustainable solution for receiving information.
Benefits of QR Codes for Business Services
1. It stimulates client engagement
Since QR codes have so many different uses, businesses can use QR codes to direct clients to various work samples, videos, PDFs, and other landing pages to deepen the client's understanding of the company and make a longer-lasting impression.
2. It will successfully grow your network
Use a Square QR QR code for social media to connect with clients and others in your industry. Link these QR codes to adverts outside, in industry magazines and publishings, on displays, and banners at trade shows and lobbies.


3. It successfully tracks your campaign
Using the Square QR's dashboard with analytics, track every scanned QR code to measure the success of your digital marketing campaign, or to get feedback and check out clients' star ratings and optional comments, and contact information for responses.
4. It's inexpensive
Companies do not need to worry about an added hefty expense by incorporating QR codes into their digital marketing campaigns or office routines. Use Square QR's clean and simple design system to create a QR code in minutes to send customers to your landing pages, social media, or add to company badges, marketing materials, and equipment. This will save the company substantial costs from having so many printed materials.


5. It's sustainable
Businesses are going green and there are companies and clients that choose sustainable companies over the ones that aren't. QR codes significantly reduce the amount of paper and ink printed and overall rubbish in the environment.

Applications for QR Codes for Business Services
1. Increase sales by leading people to informative product pages
Place QR codes on various printed materials like business cards and postcards, lobbies, and merchandise to lead people to product pages with more information. Set up an e-store to make it easy for them to purchase a product.


2. Advertise your services
Advertise your services on digital and print content with QR codes to show people examples of real-life interviews and testimonies and even show off samples of your work with different clients.


3. Ensure client's products are authentic
Print QR codes on seals for products that are commonly counterfeited. Knowing where the product was made and when, and adding a hologram and serial number will boost consumer trust with your brand.


4. Use QR codes for fundraising
Use QR codes for fundraising events and materials so people can receive detailed information about where the money is going. QR codes are also an easy way to donate money directly to the cause.


5. Use QR codes for team-building exercises
At conferences and meetings, place QR codes on different materials for different users and create a team-building exercise where everyone puts together the information scanned to achieve the end result.


6. Print on banners and walls of your lobby
While clients and others from your industry are waiting, have them scan QR codes that lead to landing pages with relevant educational content, downloadables, and VR experiences to learn more about your company.


7. Place them on company badges for security
For buildings that scan badges and cards on arrival, incorporate QR codes to receive information and check-in, instead of investing in costly software security systems.


8. Add QR codes to invoices for easy payment
Allow customers to scan QR codes on invoices for direct payment with credit card information stored in their cell phones so they never miss a payment again or don't overdraft using a monthly auto-deduct system.

How to Create a QR Code for Business Services
Creating QR codes on Square QR is easy and takes seconds. Here is a quick guide on how to create QR codes for business services to achieve your goals.
1. Choose the right type of QR code. Here are some of our suggestions:
URL QR Codes - perfect for sharing website content with product and services information, events, company news and even VR experiences about your company.
Social Media QR Codes - ideal for increasing the number of followers on your social media accounts to boost company transparency and trustworthiness.
Feedback QR Codes - great for receiving feedback after receiving services.
Email QR Codes - fantastic for questions regarding customer service, complaints, and suggestions.
SMS QR Codes - amazing for information that is necessary for an already prewritten SMS message. This code works everywhere as it requires no internet connection. Great for encouraging clients to request product information quickly and easily.
vCard QR Codes - the easiest way for clients to get in touch with sales representatives or other colleagues you have met at trade shows and conferences.
Plain Text QR Codes - static QR codes that may be scanned for information that doesn't change.


2. Create a code
Creating a code on SQR is easy and takes seconds. Choose the type, the link or the content to include and click on save when you are ready.


3. Modify the design
Design the QR code to match your branding guidelines and make your code attractive to customers.


4. Add your QR code to a folder to organize your workspace
Add customizable categories for new folders in the Square QR's dashboard. Or, add your new QR code to a preexisting folder, both of which you can share with your marketing and management teams.


5. Test the code
Scan the code by directing your phone camera on it and check if all the content displayed is correct. To make changes, simply go back to the dashboard and edit the code.


6. Print the code
Put the code on any place clients and colleagues can receive necessary information such as business cards, lobbies, flyers, coffee mugs, banners, and displays.


7. Track analytics
Track every scanned code on the Square QR's dashboard for your campaign so you may collect feedback and measure the success of each QR code.


Best Practices for QR Codes for Business Services
1. Use a QR code for a vCard contact
For contact information sent straight to the input field in the contacts of your phone, use a SQR's vCard QR code. Planet10Tech has a beautifully designed QR code business card for direct contact information.

2. Use a QR code for a job listing
Bloomberg created a QR code for their software engineering positions as well as summer internships so universities could place the advert on their campuses and Facebook pages. Job seekers can easily scan the QR code to find out more and additionally, send the information off to other job seekers.

3. Use QR codes at trade shows
In addition to using QR codes at trade shows to convey a fantastic digital marketing campaign and eliminate heavy, printed materials and err on the side of sustainability, they can also be used on badges of networkers who check in at the trade show to measure attendance easily with every scan, like HKTDC at the Hong Kong Trade Show. Also, gamification and giveaways can be introduced to encourage more engagement from visitors.

4. Place QR codes on equipment for authenticity
Businesses with products that are commonly counterfeited use different authentication methods so clients can be sure the equipment or items are real. With Xerox products, their equipment even down to their toner has 5 security elements as a label with:1) a serial number2) a randomly generated number3) a QR code4) a barcode5) a hologram

5. Sign-up for networking events
Business coach and entrepreneur Akash Shah created a QR code for his Facebook advert about his presentation online so interested people could sign-up. QR codes work great for sharing information regarding online and in-person events, conventions, and presentations.