Using QR codes in your Trade Show marketing strategy
Created on 5 August, 2022 | Trade show | Team SQR | 2 minutes read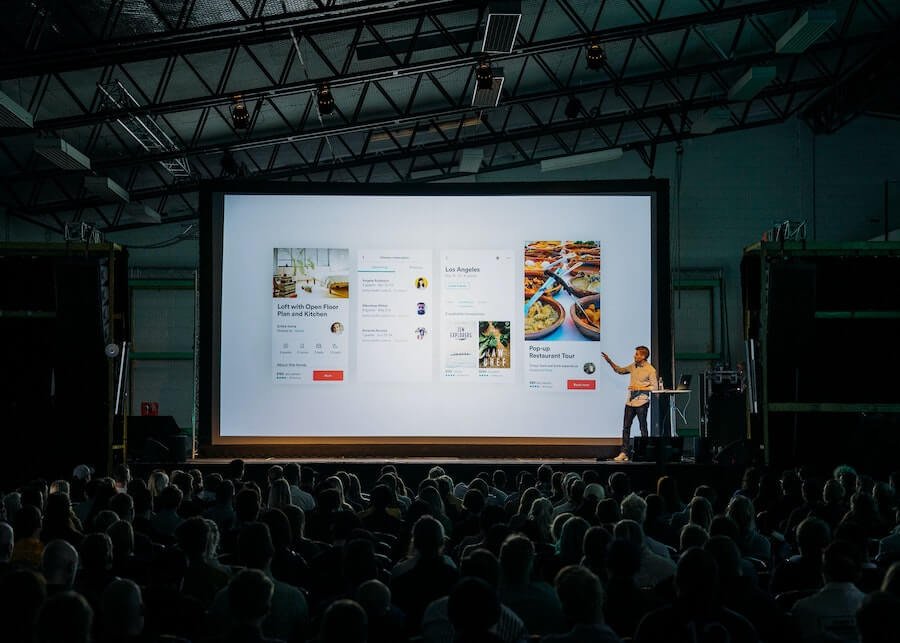 Trade shows are a great way to get your name out there, QR codes will help you to connect with your audience
QR codes are everywhere lately. Since they are a free and fun way to attract prospects, countless brands and companies are adding QR codes to their marketing strategies. Mobile use is skyrocketing and QR codes provide a simple way to tap into the growing mobile market. QR (quick response) codes are small, square-shaped 2D mobile bar codes.
When scanned, the trade show QR code takes the user to a specific landing page. The landing page depends on your campaign goal but should be employed as a call to action. When used in conjunction with other marketing efforts, QR codes can drive additional traffic to your trade show booth, direct visitors to your website, and increase brand awareness. There are a lot of free QR code generators online. Like SQR.
QR code strategies for your next trade show
Trade shows are a great way to get your name out there, but without the right QR code strategies in place, you might be missing out on some key opportunities. Here's how to make sure that doesn't happen!
Pre-trade show promotions
QR codes for pre-trade show promotions. Through social media, emails, printed invites, your website, blogs, etc. entice prospects with QR codes letting them know what your company offers. Capture their interest with promotions, contests, or a special deal.
Let your readers know there is something in it for them if they scan the code. Provide prospects URLs for free downloadable QR code scanners or camera apps.
Use QR codes to replace printed material
Why not use QR codes instead of printed materials? Create a large sign or place QR codes in your trade show booth graphics. While you're at it, feel free to put QR codes on other promotional materials (stickers, press kits, posters, etc.).
Make it easy for trade show attendees to scan and receive your company news and information via email. What better way to promote your "green" side than eliminating excess paper waste?


Create a contest
Turn your QR code into a contest. Give away a prize to a lucky winner who scans the QR code. This gives people an incentive to visit your trade show booth and also check out your website. Make sure the prize is worthwhile to prospects so you don't waste their time and effort.


Promotion through QR codes
Promote yourself. If you are speaking at a trade show event, see if you can include a QR code in the trade show promotional materials. This gives attendees a way to gain more tips or learn about you and your company.


Social media marketing
Use QR codes to grow your social media following. Direct prospects to your social media channels and give them a chance to connect to your brand on a more personal level. Software is available to measure and monitor conversion rates.
Before launching a QR code campaign, set clear goals for integrating QR codes into your trade show exhibit. Determine what you need the QR codes to accomplish, whether it's driving sales, increasing brand awareness, or educating consumers about a product.
Finally, don't forget to test the QR codes before adding them to your trade show materials. Optimize your content for mobile and see how it looks on various devices. Make sure your codes are easy to scan and trade show booth staff is educated on how to help visitors with the technology. Set up QR code analytics to track and measure your success.
Updated on 31 May, 2023