Create a WhatsApp QR Code for Free
Created on 26 September, 2022 • Social media • 2 minutes read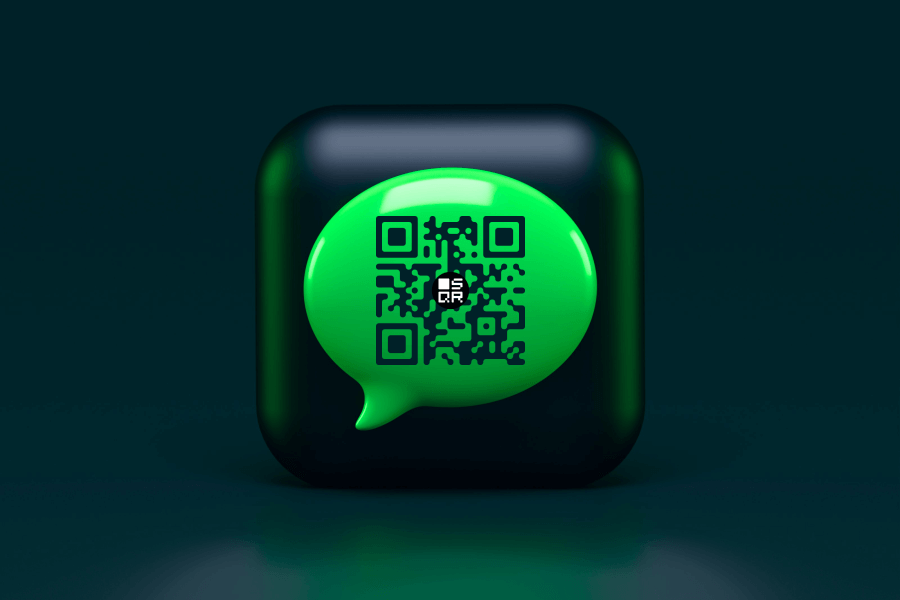 Generate a WhatsApp QR Code in seconds and connect with anyone on WhatsApp with a QR Code scan
Why should I create a WhatsApp QR Code with QR Code Generator?
If you use WhatsApp for business purposes and work with international phone numbers, it's easy to make mistakes when typing in your phone number manually. And if your customer or networking contact wants to get in touch with you, an error in the phone number means a loss for your business. You can make the process easier and create a WhatsApp QR Code with a "click to chat" link instead.
Reduce typing error
To access the "click to chat" link, all you need to do is scan the WhatsApp QR Code via mobile or tablet or directly click the link via desktop. By using a WhatsApp QR Code, you ensure those interested have the option to choose the easiest way for them to contact you. The real benefit here is that you can use this QR Code on print materials like posters and flyers as well as platforms like social media and email campaigns. Either way, the WhatsApp chat function opens without having to type in a phone number manually.
Create a link with a pre-filled message
Here's a nifty feature for businesses: Your WhatsApp link can even contain a pre-filled message. How this works is you create a specific link that has an attached message, such as "I'm interested in the apartment listing." Then, when someone scans your WhatsApp QR Code and taps the chat link, this message is automatically sent. Then you, as a business, can respond to that inquiry accordingly.
Improved customer communication and support
A WhatsApp QR Code improves customer service processes similar to a Chatbot, because it enables 24/7 customer support, but also goes a step further in that it's accessible from any device at any time. Customers can always contact you from a desktop, but they can just as quickly do so when they are out and about and see your print ad when walking down the street. With the fact that customer support doesn't require typing in any complex numbers, a WhatsApp QR Code enables businesses to provide the most convenient customer support possible.
How do I create a WhatsApp QR code?
Select the WhatsApp tab in the SQR QR generator here.
Fill in the phone number you want to send an SMS to when it's scanned.
Fill in the prefilled message in the input below the phone number.
Now the preview QR code will change to your custom QR code and you can scan it to see if everything is working properly before you download your QR code.
(optional) Customize the look of your QR code
Click "Create"