How to draw more clients in your real estate marketing using QR
Created on 24 August, 2022 | Use Cases | Team SQR | 5 minutes read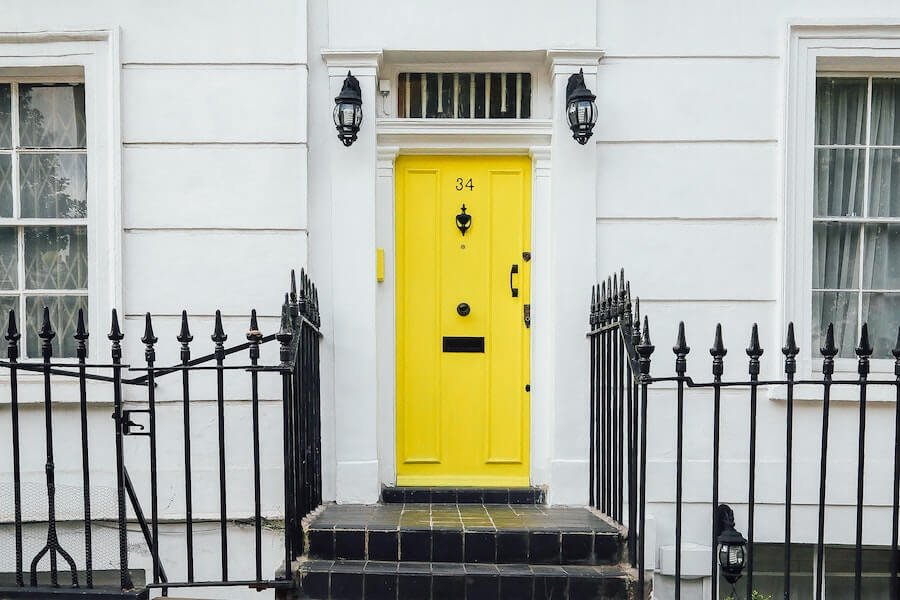 The real estate business is one of the most challenging businesses to do
As real estate businesses rely on the number of customers they can gather, keeping them can be a struggle.
To keep their agencies afloat, here are ten ways how to draw more clients using QR codes.
1. Hook your leads
Generating sales leads is one of the easiest ways to increase your customers. But as the taste of 21st-century buyers changes, generating sales leads can be a hard task to execute. Because of this, marketers implore different lead generation methods.
But as technology advances, these methods are integrated and directed into the form of QR codes. As a result, marketers are using QR codes as part of their daily marketing engagement.
By incorporating different QR code solutions in your lead generation, you can distinguish the different types of qualified leads.
In this way, real estate agents can unburden themselves from categorizing their sales leads and proceed to close more deals.
2. Be informative
One of the reasons why clients are shying away from other agencies is due to their lack of property description. Because of this, real estate agencies with more informative property information gain more clients than the opposite.
To achieve this, real estate agencies can use QR codes as the host of this additional property information.
By including additional content such as videos, images, location, and other pertinent information, your property will be sold in no time.
In this way, you can prevent your customers from traveling toward the site and have them save money for transportation.
3. Direct your clients with other listings
If your clients are not satisfied with the property they are inquiring about, you can always direct them to other property listings.
In this way, you will not lose your clients and keep them hooked on house-hunting.
You can direct them to the listings through the use of QR codes. Through this, your clients can experience exclusivity when finding a property to buy.
4. Add photos of the property
Homes with high-quality images sell 32% faster than those that don't. Because of this, real estate agencies are integrating high-quality images of the properties they are selling.
But as high-quality images take time to load, no faster image viewing alternatives are can be found.
To decrease the time wasted in loading images, QR code experts introduce the use of image gallery QR codes. In this way, you can quickly sell the property without wasting your customer's time in personally visiting it.
5. Have a virtual in-depth property tour
This way is one of the highly recommended gimmicks realtors are making nowadays. You can integrate your virtual property tour video into QR codes and direct them to your YouTube channel if it's more than the maximum capacity a QR code can hold.
In this way, your clients can have easy access to your house tour video.
6. Add your real estate credentials to your listings
One great way to keep or increase your number of clients is by adding your real estate credentials to your property listings.
Through this, your clients will remember and call you if they want to purchase one of your properties.
Also, it can create a great impression on people who are planning to invest in your firm.
With a touch of modern technology, you can add your real estate credentials through the use of QR codes. In this way, you won't have to worry about the space needed to fit on your listings.
7. Set up an Open House Event
With a busy schedule coming ahead of customers and real estate agents, setting a schedule for a property tour can be a hassle. Especially when there are multiple prospect buyers, scheduling an individual house tour can be stressful.
To address this problem, real estate agents can incorporate the use of QR codes in setting up an Open house event. In this way, they won't have to go to the same property every day.
By doing this, real estate agents can save gas money and can meet all of the customers that are interested in purchasing the property.
8. Direct them to the property's location using a QR code
As some clients are having a hard time knowing the exact location of the property, some are sending a map for them.
But as they tend to forget the map given by their agent, remembering it can be a hassle. Because of this, QR code experts are introducing a QR code solution that can save agents from losing their customers.
Agents can add the URL of the property location in Google Maps or Microsoft Maps. Here are 5 easy steps on how to convert your property location into QR codes.
1. Open the SQR QR code generator
2. Copy the link of the property location through the desktop version of Google Maps or Microsoft Maps in the browser.
3. Generate, customize, and test your QR code.
4. Download and put them on print and digital platforms.
9. Let them download your mobile application
An app stores QR code is made up of two URLs that can redirect to your app in iPhone or Android store for scanners to directly download your app.
As 74% of home buyers are using the internet in their home searches, real estate firms are using this opportunity to increase their number of clients.
Because of this, real estate firms are launching mobile applications for their businesses and bringing real estate engagement right onto their customer's phones. In this way, they can expand their jurisdictions and gain more sales leads.
If you are one of the real estate firms that launched an app for your real estate engagements, the best QR code solution that QR code experts can give is the use of App Store QR codes.
Through this, you can prompt your customers to download the app by scanning the QR code. Thus, replacing the hassle of searching your application in the App Store or Google Play Store.
10. Optimize your landing page to be mobile-friendly
As the predicted number of mobile users will amount to 3.5 billion users in 2020, having an optimized landing page for the mobile version is a great step real estate firms should take note of. Because of this, companies with an optimized website for mobile consumption have an increase in their revenues.
To achieve this, you can always rely on the use of QR codes in optimizing your website for mobile consumption.
Updated on 24 August, 2022