Using Dynamic QR Codes in Business
Created on 4 August, 2022 • Marketing • 5 minutes read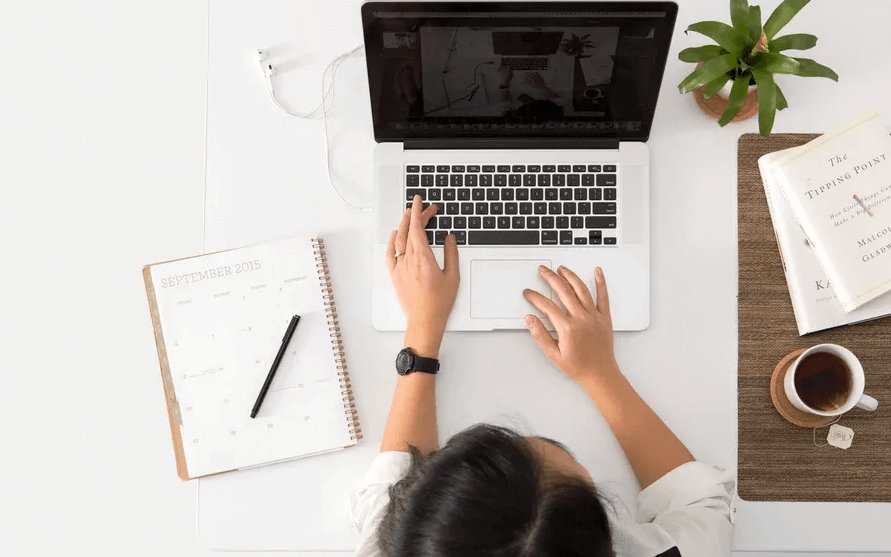 Did you know that QR codes date as far back as 1994? The idea for QR codes originated from Japan's automotive manufacturing
Did you know that QR codes date as far back as 1994? The idea for QR codes originated from Japan's automotive manufacturing industry as a way to effectively track car parts that were being manufactured. It was invented by Masahiro Hara from the Japanese company Denso Wave, as a response to the need for a better system than barcodes. Since QR codes can hold 200 times more information than barcodes, they continue to be widely used today.
Upon learning about the use of QR codes to fight the coronavirus pandemic, Hara reportedly told The Guardian that he is 'really pleased that it's being used to help improve people's safety.' If you own a business or establishment, you can also create a health assessment or contact tracing QR code to help stop the spread of disease.
Using Dynamic QR Codes in Business
Because of how simple it is to scan QR codes, a lot of businesses use them to reach customers. Today, anyone with a smartphone can scan a QR code and access substantial information that would otherwise be too much to print or publish or even deliver as voiceovers on radio or TV ads.
They are also very cost-effective, as a dynamic QR code can be updated anytime. This means that you don't need to reprint materials. Even if you've already printed your QR code in a magazine or elsewhere, you can still update it! Cool, right? That's the magic of QR code dynamism.
As opposed to static QR codes, dynamic QR codes are infinitely recyclable. The science behind 'recyclable' QRs was a pioneering effort on the part of QR code developer SQR.
Dynamic QR codes are particularly helpful to businesses who want to constantly track their progress. Once a dynamic QR code is created, it generates a short URL that links to specific content such as a website, contact, form, app, or anything similar. Apart from being recyclable, this URL also keeps track of important data such as:
When the code was scanned
Where the code was scanned
How many scans has it received
What type of operating system was used to scan it
What type of mobile device was used to scan it
What type of browser was used to open the notification
Age and gender of the person who scanned it
To increase the appeal of QR codes, you can even change the color and shape of your code, add a color gradient, and even add a logo with Square QR's QR code generator.


Types of Dynamic QR Codes
Dynamic QRs can be linked to various content, from menus to YouTube videos. Some examples are:


Restaurant Menus
You can create a contactless menu by uploading PDFs and images and then connect it to WhatsApp to allow your customers to order, PayPal or Stripe to receive payments, and Google Reviews to get ratings and feedback.
To get started, simply:
Upload your Menu
Print the QR Code
Place it on table tent cards, posters, and napkins, anywhere your customers can easily see it
Popular food services that use Square QR for their QR codes are McDonald's, Burger King, Subway, Nobu, Restalia, and thousands more.


COVID Forms
Virtually any establishment can employ a QR code system to gather important healthcare information through health assessment and contact tracing forms. Create a safe, COVID-free zone for your clients by ensuring there's a self-check-in and health QR code form upon entering your doors.
Visitors can simply scan the QR code with their smartphones, fill out the form, and be granted access to the establishment upon clearance. Infected or sick visitors can be assisted and contact tracing efforts can be deployed.


Websites
The most common type of QR code easily links to a webpage, blog, or social media page. You can also use your shortened URL the same way you would use one from bit.ly or Google's URL Shortener. For maximum brand recall, you can also customize your QR code by using your website or brand colors and adding your brand name to the link.
This type of QR code is extremely useful to the following industry sectors:
FMCG Companies
Hospitality Sector
Real Estate
Independent Professionals
Ad Agencies
vCards
vCards, or 'virtual business cards,' allow you to share your contact information. Unlike physical calling cards that can easily get lost or thrown away, vCards allow your contacts to instantly download your information straight into their device's address book. Networking is so much easier and more cost-effective because there's no need to print and carry around a set of business cards every time.
With Square QR, you can add the following information in a single QR code:
First and last name​
Job Title
Phone number​
Company name​
Address​
Zip/Postal code​
State/Province​
Country​
Region
Website​
Email address
Notes
Downloadable Files
Upload any type of file for your contacts or customers to download. You can easily share files such as PDFs, MP3s, JPEGs, PNGs, Docs, and more! No need to attach files via email or worry about file size. For more tips and tricks on how to maximize QR codes for your marketing campaigns.
Social Links
Keep all your social media info neat and tidy in one place for interested clients to follow. With a single QR, you can include your Facebook, Instagram, Linked In, Twitter, Snapchat, TikTok accounts, and more. When someone scans your code to learn more, a list pops up so they can choose which platforms they prefer. SQR.co supports a lot of platforms, so you'll be sure to maximize your QR code by adding as much as you like:
Facebook
Twitter
Instagram
YouTube
Skype
Xing
Flickr
Pinterest
Google+
LinkedIn
Dribble
Reddit
Tumblr
WeChat
Github
YouTube
Link your audience to a movie trailer, music video, or tutorial on your YouTube channel. Easily grow your audience by linking a single video or your channel. All types of content creators can use this QR code, from gamers to beauty gurus, DIY-ers, cooking channels, and language channels.
Upon scanning the QR code, YouTube opens and automatically plays the video. Some of the most effective types of content for this method are:
How-to videos
Pet videos
Movie trailers
Music videos
Podcasts
Product reviews
Product Comparison
Fitness tutorials
Introductory videos
Educational videos
Testimonials
Holiday/seasonal greetings