Using custom QR codes for your online music course
Created on 21 August, 2022 • Happy Customers • 2 minutes read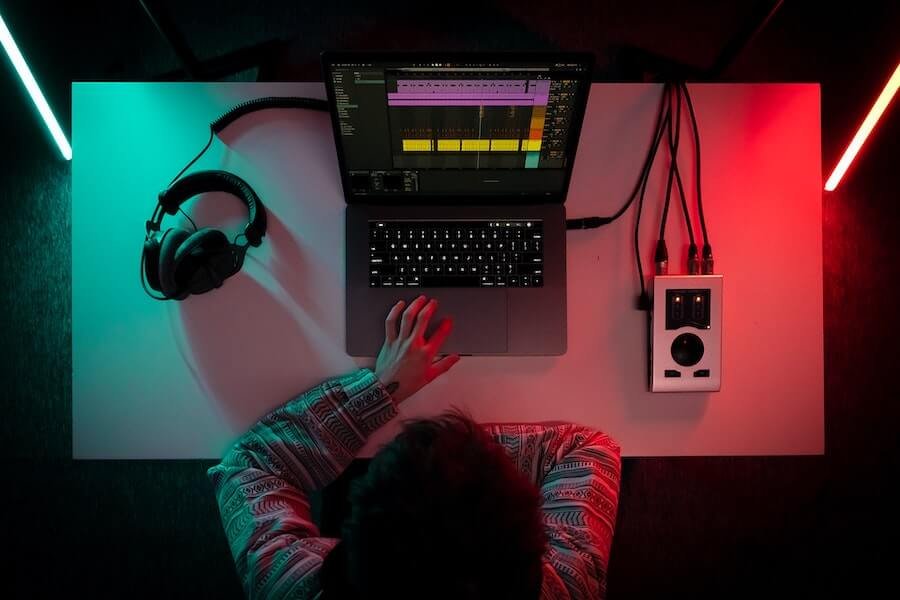 Read how Futch is using custom QR codes for his online music production courses.
The SQR team asked Futch from Levels Music Production how he is using SQR to his advantage.
Give me a ONE-minute elevator pitch about what your company does.
"I help music makers of all kinds write, record, edit & mix better songs at home by teaching them the timeless fundamentals of music production with online courses, live online coaching, and a community of users."
How are you using SQR to benefit your company?
"I've got a series of lead magnets and articles coming out and I'm going to put the vanity URL for each one on a custom SQR code. The first one will be called "YourMixSucks.com". If you have spent any time producing music that will surely get your attention because they're fighting words (and also everybody desperately wants to improve the sound of their mixes).
The "YourMixSucks.com" SQR code will look great as a laptop sticker too. The link will send you to the article/lead magnet and then eventually you fall in love with me and take my mixing course = easy math."
Why did you pick SQR over a competitor?
"These look great and have their own vibe to them. I was using generic QR code websites and screenshotting them before I found SQR but those just looked like basic QR codes. These look like fashion accessories. Maybe you can make a fur one? (fake fur everybody...settle down)."
What is a use case of SQR you would recommend to other people?
"I think controversial phrases or domain names are the best thing I can think of since you can add a custom domain to SQR and then when people scan your QR code they will see an interesting domain name. Oh, and T-Shirts! Hire beautiful people to walk around Vegas with your QR code on a t-shirt. Would that scan?"
How do you think SQR can improve?
"Maybe some more alternative code pattern options? There are some cool ones there already. Maybe one that looks like the Matrix? PacMan?"
What features did you try? Please explain why they were a perfect fit for you.
"The first thing I did was put my logo in the center and then I used the color picker to match my brand colors. I also love that I can link a QR code directly to my WhatsApp. I never thought of that before. Oh, that's another use case for QR codes I've been doing. On my contact page, I have the QR that you can export from IG and the one that you can export from WhatsApp. I'm going to add some more custom support links from SQR codes (links to support@ email, feedback, voting, knowledge base)."
How would you describe SQR to other people?
"The Kanye West of QR codes. And I mean that as the highest compliment. How about this: The 808s and Heartbreak-era Kanye of QR Codes?"