QR Code Scanner & Reader
Created on 27 September, 2022 • Learn • 2 minutes read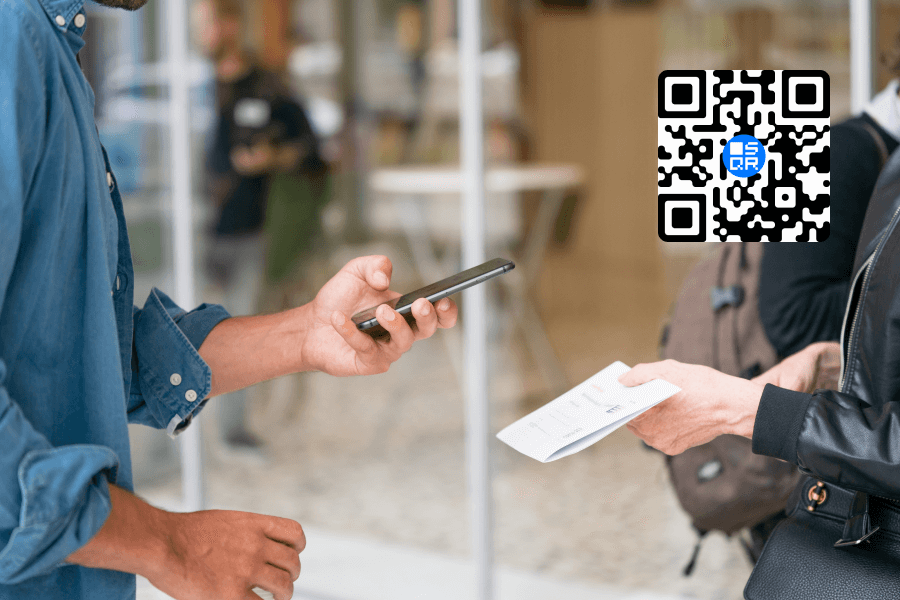 You can easily and quickly Generate, Download and Scan your QR codes all in one place – SQR
How to read a QR code online
Once you see a QR code -- whether as payment gateways, tourist information, videos, or any other QR code type - use your device camera to capture the QR code.
Simply point the camera at the QR code to be scanned and you're done. The first time you scan a QR code with us you will be asked to give our QR code scanner permission to access the camera on your device, but after that, it's straight down to business every time.
QR code scanning for both desktop and mobile
Welcome to browser-based QR code reading
For Android and iOS mobile devices simply visit this page in your browser and create a home screen shortcut to quickly access our QR Code Reader directly from your smartphone's home screen.
Our QR Code Reader also works in both Chrome and Safari on your laptop by using the file uploader to read the QR code so you can create a desktop icon on your laptop as well for reading the content of your QR codes.
SQR Code Reader
The SQR QR Code reader is the perfect tool to scan your QR codes anytime and anywhere. Now you can easily and simply Generate, Download, and Scan your QR codes all in one place – SQR.co.
Scan a QR code with your iPhone, iPad, or iPod touch
Learn how to use the built-in camera on your iPhone, iPad, or iPod touch to scan a Quick Response (QR) code for links to websites, apps, tickets, and more.
QR codes give you quick access to websites without having to type or remember a web address. You can use the Camera app to scan a QR code.
How to scan a QR code with the Camera app
Open the Camera app from the Home Screen, Control Center, or Lock Screen.
Select the rear-facing camera. Hold your device so that the QR code appears in the viewfinder in the Camera app. Your device recognizes the QR code and shows a notification.
Tap the notification to open the link associated with the QR code.
Scan a QR code with your Android device
On your compatible Android phone or tablet, open the built-in camera app.
Point the camera at the QR code.
Tap the banner that appears on your Android phone or tablet.
Follow the instructions on the screen to finish signing in.
What are QR Codes and why do you need to scan them?
QR Codes were initially developed to expand on the technology of Barcodes. QR Codes have better functionality because they can be scanned both horizontally and vertically, which comes with their square shape. Before smartphones existed, QR Codes were read with scanners for inventory management. Nowadays, the process is much more advanced because of smartphones. The process of scanning QR Codes enables you to read the information connected to them. This can be done either with a smartphone app or directly with your smartphone camera (for some newer models).