QR Codes for Event Management
Created on 5 August, 2022 • Events • 7 minutes read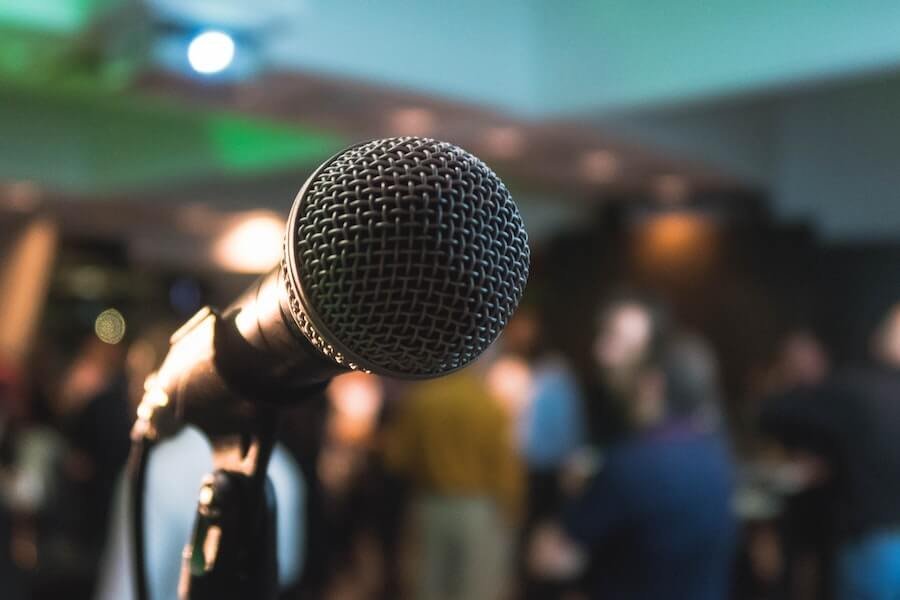 QR codes are the perfect addition to any event for many specific purposes.
QR codes are the perfect addition to any event for many specific purposes. Since they are so easy to use for anyone with a free QR code app or simply a camera on their mobile phones, and so easy to create in just a few minutes, this eco-friendly and cost-efficient feature will only make everyone's lives easier in the fast-paced event management industry. QR codes allow for an unlimited amount of people to share and receive information quickly by mobile phone. This is ideal for advertising, inviting, giving feedback, planning, and sharing memorable content between guests.
Benefits of QR Codes for Event Management
1. It expands your audience
Placing a QR code on the back of your catering or florist van helps expand your audience to the guests at venues. Especially sharing QR codes for social media accounts that can show off your work to a wider audience and be shared between users for better customer engagement.
2. It's editable
As event information is constantly changing, dynamic QR codes are extremely useful because you can change any information without reprinting a physical code. Now scanners will see all of the updated information with each new scan.‍
3. It's decorative
With SQR's QR code generator software, make a stunning QR code in just minutes that reflects the colors of your wedding, special occasion, or brand, to add to your invitations, business cards, company vehicles, and more. No need to have a plain black and white code anymore.
4. It's trackable
Track every scanned QR code can be tracked in SQR's analytics dashboard. See city's feedback has come from, operating systems that have scanned, and track the performance by dates such as days, weeks, months, and all time.
5. It has various uses
QR codes can be used by anyone from event managers, to scanning event tickets, collecting feedback for events, m-commerce shops, advertising, wedding, other event invitations, and gaining followers on social media. Invent your own uses for QR codes and make creative connections with guests and others in your industry.

Applications of QR Codes in Event Management
1. Place QR codes on catering and florist vans
What better way to advertise than to have guests at weddings and special occasions and others passing by to see the beautiful flower arrangements you offer, or to try delicious food and keep you in mind for later? Placing a QR code on the side of catering and florist vans is a great way for people to scan when it is stationary and people can see their best work and save the company information on their mobile phones.
2. Add QR code business cards to your campaign
For event organizers, hairstylists, makeup artists, florists, caterers, and venue representatives, add QR codes to your business cards for customers to contact you directly with a vCard QR code that immediately inputs their information into their phones. Also, use a call-to-action to scan QR codes to celebrate your best work. Link URL QR codes to videos, images, VR experiences, and testimonies so people can get the full experience that they cannot get by business cards alone.
3. Incorporate QR codes into giveaways
Even better than receiving free hats, stickers, and coffee mugs at a trade show or corporate event, is receiving merchandise with a QR code leading to landing pages and social media sites to keep in two-way contact between brands and customers or other people in your industry.
4. Use QR codes at fashion shows
To purchase clothes and accessories straight from the runway, place QR codes in fashion show programs for sizing and pricing information straight from your e-commerce store.
5. Use QR codes for weddings
Place QR codes on tables for guests to route them to a public photo album where they can post pictures of the wedding online so the bride and groom can have all of the pictures later on. Also, use QR codes on invitations to route guests to a map of the destinations like the church and the reception. Or even a QR code to m-commerce shops where you are registered for gift purchases.
6. Use QR codes for event tickets
Place QR codes on event tickets, like concerts, plays, sports, and other community events, so people can register and check in easily and also as a transparency benefit so staff and customers know they have an authentic ticket vs. a counterfeit.

How to Create a QR Code for Event Management
Creating QR codes on SQR is easy and takes seconds. Here is a quick guide on how to create QR codes for event management to achieve your goals.
Choose the right type of QR code. Here are some of our suggestions:
URL QR Codes - perfect for sharing websites about events, where customers can schedule and purchase products and services.
Social Media QR Codes - ideal for brands that are trying to extend their client base, promote brand recognition, and share product, service, and event information through social media platforms.
Email QR Codes - a great tool for people to get in touch with event organizers and brands presenting their products at events with requests, questions, and additional information.
Feedback QR Codes - great for emailing clients later with a QR code to get their feedback about the event as well as services and products provided by brands later.
Plain Text QR Codes - static QR codes for information that doesn't change. Great for invitations and sharing dates and times of the events.
vCard QR Codes - great for sales representatives and caterers to be contacted directly. Place on business cards as a best practice.
2. Create a code
Creating a code on SQR is easy and takes seconds. Choose the type, the link or the content to include and click on save when you are ready.
3. Modify the design
Design the QR code to make it stand out so people want to scan it.
‍4. Add your QR code to a folder to organize your workspace
Add customizable categories for new folders in the SQR dashboard. Or, add your new QR code to a preexisting folder, both of which you can share with your marketing and management teams.
5. Test the code
Scan the code by directing your phone camera on it and check if all the content displayed is correct. To make changes, simply go back to the dashboard and edit the code.
6. Print the code
Print the code on posters in visible places with a lot of foot traffic, business cards, vehicles, and displays in-shop.
7. Track analytics
For marketing purposes, track every code scanned in the SQR dashboard for analytics, to see measurable results.
Best Practices of Using QR Codes in Event Management
1. Use QR codes on Facebook adverts for easy ordering by mobile phone
Vegielicious in Australia posts irresistible advertisements on Facebook for catering to corporate and private events. Scan the QR code for seeing menu options, scheduling, and ordering for customer convenience.

2. Order flower arrangements
Yass High-Quality Flowers in California has a QR code for every arrangement to educate the customer about the flowers and to be able to order easily. This beautiful advertisement on Twitter is just one example of how you can use QR codes for marketing and customer convenience in event management.

3. Share all of the event information for attendees
In this Biz Bash article, Disney hosted a party at Epcot for Meeting Professionals International's World Education Congress, where they gave attendees badges with a QR code that sent them to a website with that evening's menu with a welcome message from executive chef Robert Gilbert, a map of the venue, and an explanation of park attractions. At every bar station, they also had a QR code with recipes for the evening's special cocktails.

4. Use a QR code for a wedding album
EventsAlbum uses QR codes to allow wedding guests to upload high-resolution photos to an album without guests having to create an account. Also, the photos can be live-streamed at the wedding if the couple opts for it.

5. Use QR codes at trade shows
At the Fit Bloggin' Conference in Baltimore, Eggland's Best created this fantastic trade show booth by clearly displaying several QR codes for a selection of reasons: nutritional information, a link to their Facebook, promotion of organic and cage-free eggs, and an option to sign-up for their newsletter. The trade show targeted bloggers who write about health and fitness so they created QR codes for that specific audience, although they are great for any audience. With a striking and clear presentation, incorporate QR codes for a call-to-action to virtually enhance any trade show booth.