QR Codes for Healthcare
Created on 7 August, 2022 • Use Cases • 7 minutes read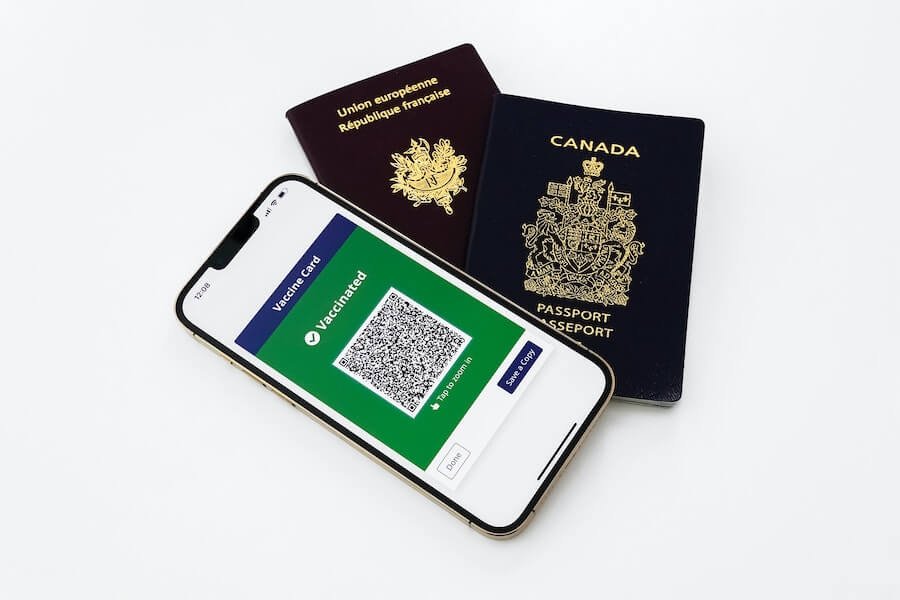 In the vast healthcare industry of medical practices, QR codes can be used for many overlooked topics as a way to relay informat
In the vast healthcare industry of medical practices, hospitals, charities, and communities, QR codes can be used for many overlooked topics as a way to relay information to people. QR codes can be used to educate people about diseases with the information they can take home, share video chats and interviews regarding preventive measures and warning signs, and share information about charities and how the community can donate time and funds to amazing causes.
Benefits of QR Codes for Healthcare
1. It's editable for updating information
As science changes and healthcare research advances, so does the information. Linking a dynamic QR code to landing pages with health information is a great way to share knowledge without ever having to change the physical QR code, only by editing on the backend. It is also possible to provide information about the medicine that people buy on its packaging such as instructions and dosages.
2. It builds relationships
Use a Square QR code for social media to invite people to follow your organization, medical office, pharmacy, or brand overall. Show people who you are with live chats and tips! If you enjoy announcing events, services, and new and helpful healthcare products on your social media sites, then having a beautifully designed QR code on your website and marketing materials will expand your audience so you can help people further.
3. It's easy to obtain feedback
Gaining feedback can be a difficult task. With Square QR's QR code for feedback, allow patients and event guests the option to give valuable star ratings on customizable questions and categories. Collect comments and contact information to build a two-way communication channel if it's necessary to address any concerns or reach out for a thank you.
4. It's eco-friendly
Reduce paper and printed materials educating people with QR codes on posters and banners in your office, on the web, and in the community with displays and billboards. Instead of using all of the paper and ink it takes to print brochures that get tossed in the bin, place a QR code on visible surfaces for a more eco-friendly option.
5. It's cost-efficient
Since QR codes take only a few minutes to make there is no labor cost involved. Moreover, QR codes can be incorporated into any campaign easily, so changes in printing don't need to be made, wasting money and time reprinting and redisplaying billboards in the community, for example.

Applications for QR Codes for Healthcare
1. Prevent counterfeit medicine sales
Integrating QR codes into the pharmaceutical supply chain can assist in saving many lives as The Ministry of Science and Higher Education in Poland quoted the World Health Organization's 2018 statistic of over 1 million people dying every year as a result of counterfeit pharmaceuticals. Since fake pharmaceuticals are the most lucrative in counterfeit production, implementing a tracing system with what the lab the medicine came from, on what date they were made, how they should be taken, storage instructions, side effects, and more would help save many lives.
2. Educate patients with QR codes on posters
Use QR codes on medical posters in offices for people who want to take the information home with them and learn more. This can be applied to the prevention of common health issues and warning signs. It's also a great way to add information too detailed to fit in smaller brochures or can eradicate brochures altogether reducing paper waste, and printing costs.


3. Implement QR codes as a way of payment
Adding a QR code payment system in your office or pharmacy is a great way to have patients pay without carrying credit cards and insurance cards. Scan a QR code and have receipts and invoices emailed straight to them so they aren't lost later.


4. Use QR codes at charity events
QR codes are fantastic for checking in people at events to see a measurable turnout. They can also be used to give donations online, follow social media of organizations for future events, and give feedback with star ratings afterward.


5. Print QR codes on medical equipment
In addition to manuals and educational training about medical equipment, add QR codes for receiving quick information on equipment and updates in the future. Set up a landing page with a QR link to it, especially for caregivers that may use different brands of equipment in different homes.


6. Use QR codes to give a medical history to first responders
QR codes can be used on bracelets, keychains, school IDs, and more so when first responders or school nurses arrive at an emergency they can scan a health QR code on a medical ID bracelet and see if the person has any pre-existing conditions and is allergic to any medication instead of the EMTs having to waste time finding medical history or administering a treatment that could be counterproductive.

How to Create a QR Code for Healthcare
Creating QR codes for brochures is easy and takes seconds on Square QR. Here is a quick guide on how to create QR codes for healthcare to achieve your goals.
1. Choose the right type of QR code. Here are some of our suggestions:
URL QR Codes - perfect for medical offices to book appointments and receive general healthcare information. Also widely used for printing on medical equipment, and medication packaging.
Social Media QR Codes - ideal for increasing followers on social media and informing them about new services, products, or events.
Feedback QR Codes - great for placing a QR code on receipts or emailed invoices to inquire about how people felt about their experience.
Email QR Codes - fantastic for obtaining more information about questions regarding charities and events.
SMS QR Codes - amazing for receiving information from patients in areas with no internet service.


2. Create a code
Creating a code on SQR is easy and takes seconds. Choose the type, the link or the content to include and click on save when you are ready.


3. Modify the design
Choose the branded colors, and a classy frame, and add your company logo with a message for your patients. It takes a minute and makes your code absolutely unique.


4. Add your QR code to a folder to organize your workspace
Add customizable categories for new folders in the Square QR dashboard. Or, add your new QR code to a preexisting folder, both of which you can share with your marketing and management teams.


5. Test the code
Scan the code by directing your phone camera on it and check if all the content displayed is correct. To make changes, simply go back to the dashboard and edit the code.


6. Print the code
Be mindful of the size and location, and ensure that the colors contrast. The goal is to ensure that the QR code is visible and easily spotted for people who wish to scan it.


7. Track analytics
Visit the analytics dashboard to get more information about how your QR codes are performing. Select specific time frames to track campaigns such as day, week, month, year, and all-time for maximum analysis of each scanned QR code.


Best Practices for QR Codes for Healthcare
1. Authenticating pharmaceuticals, medical products, and vaccines
As of May 2020, the European Anti-Fraud Office (OLAF) had found 340 companies and intermediaries trading fake masks, testing kits, medical supplies, disinfectants, and sanitizers. Moderna in the United States puts QR codes on every vial of vaccines to prove it has been stored correctly and isn't expired by the lot number on the packaging, because there are no physical expiration dates on shipped packages.


2. QR codes for guaranteeing the safety of drugs
Our Pills Talk is an app working with different pharmacies to help awareness of instructions on pharmaceuticals, to whom they belong, who prescribed them, and from what lab they are from. Patients just scan a QR code on the bottle for pertinent information. This prevents counterfeiting and provides detailed information that can reduce paper. It is also a large benefit for transparency and boosting consumer trust as counterfeit drugs are a serious global issue.

3. Scan a QR code to register for giving blood
Many Red Cross adverts internationally add a QR code in different organizations such as schools, churches, hospitals, and community centers, all of which have blood drives in their facilities or bloodmobiles in parking lots. The QR code sends people to an app for a rapid pass or to find out more information.

4. Scan QR codes for information about charities
St. Jude's Research Hospital partners with many different restaurants, churches, universities, schools, and cities for donations, walks, runs, events, and seasonal charity projects, to be able to further their research. Many of these adverts have QR codes to find out more, register, see information regarding events and schedules, and be able to donate straight from apps and websites.

5. Scan QR codes for exclusive discounts
Non-Stop Pharmacy in partnership with Fonepay has offered a 10% discount to members who scan the QR code, on their next purchase. Using QR codes for exclusive discounts can also be used for vitamins, aesthetic products, and partnering pharmacies and wellness centers that sell related items to patients.

6. Make appointments online
St. Luke's Medical Center in the Philippines offers a QR code linked to an appointment-making system online to schedule coronavirus testing in a drive-thru for ultimate contactless service. This type of QR code usage can also be used in medical offices and even scheduling for other common services like donating blood.