Use QR Codes for Hospitality
Created on 3 August, 2022 • Hospitality • 8 minutes read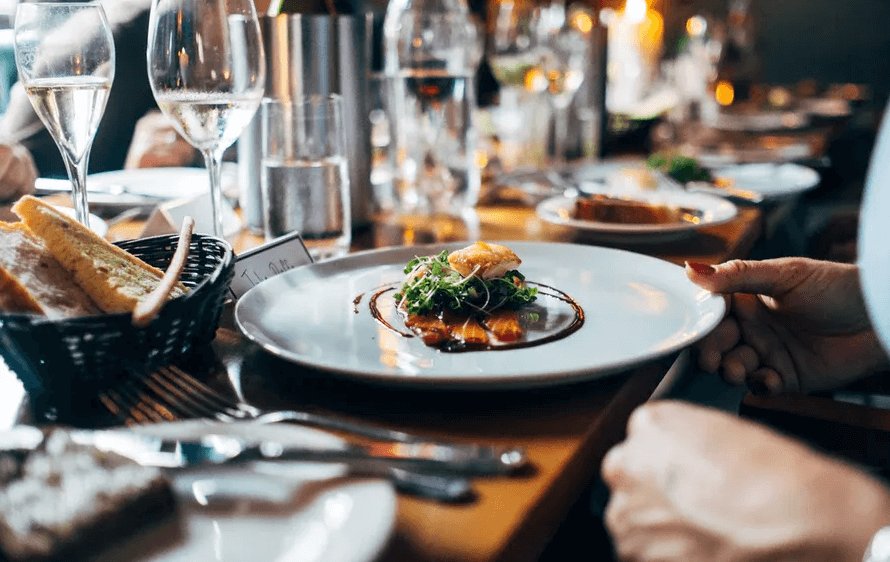 Add QR codes to room service menus, key cards, use them for wifi, reservations, and anything else to give a more eco-option
Whether in tourism, spas, or hotels, QR codes are a necessary addition to your customer service experience. Add QR codes to room service menus, and key cards, use them for passwords, reservation confirmations, spa brochures, and anything else to give a more eco-friendly option to guests spending time in your facilities. Using QR codes for hospitality is a practical way to provide detailed information on the least amount of paper or other marketing materials. Having a QR code in lobbies, on key cards and receipts, and on room service menus, benefit the guest as well as staff for an enjoyable, contactless experience. Discover how to make a QR code for each of your needs and add it to your digital marketing campaign to go beyond what printed materials can convey.
Benefits of Using QR Codes for Hospitality
1. It promotes customer loyalty
Using QR codes for loyalty programs makes it easier for each customer to scan without carrying many cards in their wallets and remembering member numbers. Every time they scan their QR code, they can check in, have points added, and redeem any points they choose.
2. It is convenient for check-in and ordering hotel services
When hotels are very busy, guests no longer need to wait in line to check in. QR codes now provide an easier way to check in and out, open doors with apps on their phones instead of keys, and order room services and spa services without calling downstairs.
3. It's simple to incorporate into a marketing campaign
Incorporating QR codes into a digital marketing campaign can increase revenue by reaching a broader market. Putting codes in visible places is a great way to attract social media followers and expand your customer base.
4. It can be printed in a wide range of visible places
QR codes can be printed on windows for after-hours service, on key cards for information, on menus for room service, on spa brochures for detailed information and videos, on columns and displays for tourist information, and digital displays for conveying any messages and detailed information necessary for your guests.
5. It can be updated frequently
Dynamic QR codes can be edited and updated as much as needed so when you want to share new products, advertise upcoming events, change a schedule, and add more services to your company, you may edit the code as you wish while not having to reprint another physical code if it isn't convenient for you.
Applications of QR Codes for Hospitality
1. Use QR codes for room service and menus
Guests can order straight from their mobile phones without calling downstairs. Click a QR code on the room service menu and be able to order food, request more hygiene products, ask for more towels, and anything else. Provide dynamic QR codes that can be changed at any time for menu options for contactless service and also save on printed materials in the rooms.
These codes can also be used for the same or a different menu in the hotel restaurant. For contactless service and faster service, customers can order straight from their mobile, or even have serving staff place orders from their phones or restaurant tablets to send orders straight to the kitchen without having to input them into a system in the restaurant computer.
2. Ask for feedback
Would you like to know how your customers felt about the service and products they received? Use a dynamic feedback QR code to find out if they were satisfied with the food in the restaurant, the cleanliness of the rooms, the customer service staff, the facilities, the items used in the hotel, their spa treatments, and their overall experience. Choose from a wide selection of feedback questions with 5-star ratings and room for comments. Use the feedback analytics to see what kind of feedback they have left immediately, from what device they were using, and from what city and country they are in when giving the rating.
3. Get in touch with security
Have a special QR code that is linked with the contact information of hotel security so the guests and staff's smartphones can connect with them right away.
4. Engage via messages and email
Use a Square QR email QR code to open a communication channel between you and the customer. Now be able to interact regarding suggestions, cleanliness, reservation changes, and more by allowing customers to interact with you directly.
5. Have a concierge on demand
Give a QR code in your hotel for a 24-hour concierge on demand. By creating a URL QR code that goes straight to WhatsApp, you can help customers at any moment of the day or night.



How to create a QR Code for Hospitality
Creating QR codes on Square QR is easy and takes seconds. Here is a quick guide on how to create a QR code or a few QR codes for hospitality to achieve your marketing goals.
1. Choose the right type of QR code. Here are some of our suggestions:
2. Create a code
Creating a code on Square QR is easy and takes seconds. Choose the type, the link or the content to include and click on save when you are ready.
3. Modify the design
Design the QR code to match your branding guidelines and make your code attractive for guests.
4. Add your QR code to a folder to organize your workspace
Add customizable categories for new folders in the SQR dashboard. Or, add a new QR code to a preexisting folder, both of which you can share with your marketing and management teams.
5. Test the code
Scan the code by directing your phone camera on it and check if all the content displayed is correct. To make changes, simply go back to the dashboard and edit the code.
6. Print the code
Place the code in lobbies, hotel rooms, menus, windows, spa brochures, and anywhere else users will be inspired to scan the code.
7. Track analytics
Visit the analytics dashboard to get more information about how your QR codes are performing.
Best Practices of Using QR Codes for Hospitality
1. Sharing attractions and locations
Have QR codes set up in your lobby to direct guests to the nearest attractions based on what they like, open activities, and dining experiences. QRs can direct customers to maps on their phones as well, reducing the number of printed maps and brochures that get thrown away.
The Marriott has put a virtual concierge in 500 of its lobbies with QR codes that show attractions in the area. They plan on having them in 800 locations soon. With these dynamic codes, it's possible to change the information given about attractions at any time, as opposed to static codes which are not changeable. This type of QR code allows the guest to keep the information in their phone and take it with them wherever they're going on a trip. This is a convenient paperless option that is better for connecting to GPS straight from the phone so there is no mistake about the destination.
Guests can now find news, money, sports, restaurants, and other attractions using the GoBoard, which is a dashboard in their front lobbies, and downloading the information by QR code straight to their cell phones. Right now, about 60% of the hotel chain's lobbies have GoBoards and they will exceed 800 lobbies (75%) very soon, in North America.

2. Ordering room service
The Marriott, Hilton, and the Sheraton all offer contactless room service off-menu QR codes in their hotel rooms. They also incorporated value-added QRs to their brochures to add information about nearby tourist attractions and additional services in the hotel.

3. Show off your wellness treatments with a beautifully designed made video
Divine Body Self Care in Katy, TX, USA has attached a QR code to their beautifully designed video of their massage services through their Facebook page. See product content, listen to interviews and wellness tips from the Self Care Educator herself, and make appointments online. Using a QR code to increase traffic to this type of content is far more alluring than using traditional brochures while increasing exposure to a wider audience.

4. Use QR codes to store gift cards for services straight into your mobile
Massage Wellness offers their gift cards through a QR code that scans straight to their site to purchase an amount of the client's choice with a possible discount code and the ability to share it directly with the recipient of the gift. You can also send the virtual gift card immediately or schedule it for a future date.

5. Display cleaning and disinfection videos
Hilton has provided a QR code to demonstrate its thorough process of cleanliness and disinfection. To have guests learn about the cleanliness and disinfection of their stay, they can scan the QR code to learn more.