Most asked questions about QR codes
Created on 29 September, 2022 • Learn • 7 minutes read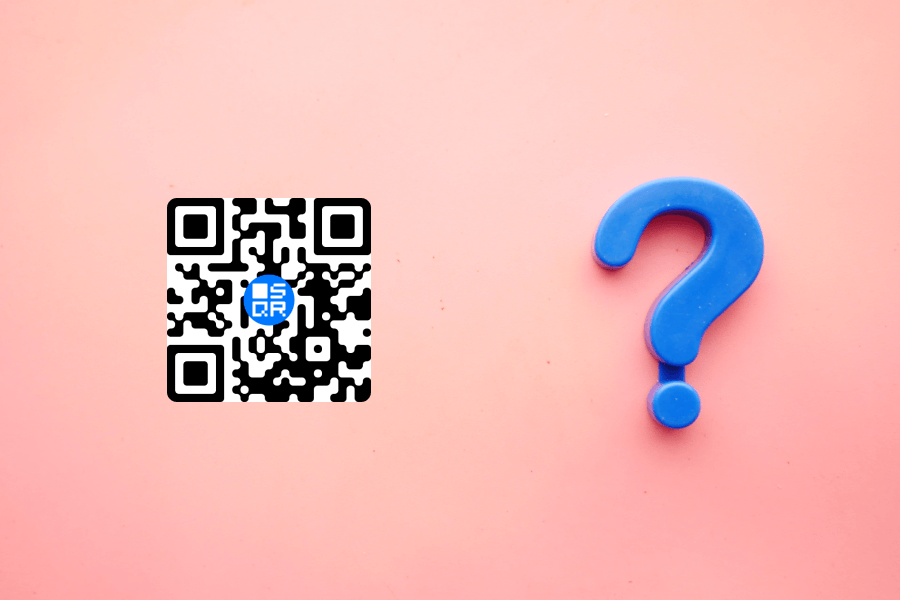 QR codes becoming one of the most popular sales, marketing, and customer service tools worldwide.
Did you know that more than 1.7 billion coupons have been obtained via QR codes in 2017, but the figure keeps growing steadily ever since.
According to Statista, over 11 million households in the US alone will scan QR codes in 2020. The feature helps people and organizations to become more productive, but way too many users still don't understand the purpose of the new technology.
Our job is to answer all of your questions about QR codes, so keep reading to see the most frequently asked questions about QR codes.
What is a QR code?
A QR code is an acronym for Quick Response code. The feature is similar to well-known bar codes, but it can contain much more information. To be precise, a QR code can contain up to 7,089 numerals or 4,296 alphanumeric characters. Read more here about the elements inside a QR code.
Where did QR codes come from?
A Japan-based company Denso Wave created QR codes in 1994 for industrial purposes. They used the new concept to track vehicles, but it quickly became popular among other users worldwide.
How do I read a QR code?
You can scan (or read) a QR code with a smartphone. Given the fact that over 3.5 billion people have smartphones, it means that almost half of the world's population can take advantage of QR technology. Use the free QR reader from SQR to read the data inside any QR code.
Where can I use a QR code?
As a consumer, you can use QR codes whenever you get the opportunity to do so. As a business, you can utilize QR codes for a wide range of purposes to make the consumer journey more pleasant and comfortable.
Is it safe to use a QR code?
QR codes are designed with the purpose to help users obtain information or take action easily. However, they can be corrupted just like any other digital tool, so be careful not to engage with suspicious organizations, apps, or websites.
What are the most popular QR code use cases?
There is no limit to QR code usage because it depends on developers' intentions, but the most common actions are related to social media engagement, instant messaging, ticket approvals, etc.
What are the benefits of using QR codes?
QR codes have a broad scope of practical benefits. You can use the feature for convenient shopping experiences, while companies rely on QR codes because it's a cost-effective way to engage with the target audience.
How are QR codes made?
There are many online generators that can quickly create a new QR code. New code should contain product-related information as well as the branding details of a given company such as logos, color schemes, etc.
Can I create my own QR code?
As all it takes to design a QR code is a digital tool like SQR, you can create your own QR codes very quickly. If you are interested in giving it a try, we recommend you to test the QR Code Generator.
How are QR codes structured?
Although simple to create, QR codes have a complex structure that can include a wide range of relevant details about products or services. It contains information about versions and formats, data and error correction keys, timing and position patterns, as well as the quiet zone. Read more about the elements of a QR code.
How many QR code versions and types are there?
The number of QR code versions and types is not unlimited, but the combination potential is enormous thanks to the differences in modules and data quantity. SQR uses the 13 most used QR templates in our generator.
What is the difference between static and dynamic QR codes?
Static QR codes cannot be altered upon creation, while dynamic QR codes are easy to change and rearrange. It means that you can change the content and reuse code as many times as you like.
How can I design on top of a QR code?
You can make changes to the existing QR code simply by adding your logo and changing the styles & colors. However, it is important to test the final version of the new QR code to make sure that it functions properly. Add your logo to a QR code.
How flexible are QR codes?
The flexibility of a QR code is the main reason why this IT concept is so popular globally. You can take the existing product and rearrange it in a way that perfectly matches the needs and intentions of your business.
How can I save a QR code?
Keep in mind that QR codes are no more than simple image files, so you can download them just like any other visual to your mobile device or computer. From your SQR dashboard, you can manage and download all your QR codes from any device that is connected to the internet.
How can I track a QR code?
Using a QR code analytics platform, you can keep an eye on product performance and learn how users interact with your code in particular. It helps you to learn where, when, why, and how consumers interact with your code.
Can a QR code have errors?
Of course, QR codes can malfunction due to errors. Some of the most common reasons are related to file complexity, which is why QR codes with heavy elements are prone to errors when not designed properly.
What is QR code marketing?
QR codes can be used for marketing purposes, too. A business can utilize this form of technology to reach out to consumers through their smartphones. That way, marketers can promote products, coupons, one-time deals, and many other offers.
What sorts of businesses use QR codes?
You've probably figured out by now that almost every type of business can take advantage of QR code technology. No matter what you do, you can create QR codes to establish communication with the target audience.
Can QR code marketing achieve a high ROI?
The simplest answer to this question is: Yes, QR code marketing can have a substantial return on investments. You can create a QR code free of charge and use it to drive many conversions with no extra costs whatsoever.
What is a Dynamic QR code, that never expires?
Dynamic QR codes have a short URL embedded in the code, which can redirect the user to the destination website URL. The destination URL can be changed after the QR code has been generated, while the short URL embedded in the code remains the same.
How do dynamic QR Codes work?
QR Codes are encoded versions of a URL or information. In a regular QR Code, the data is directly encoded into squares and dots and redirects straight to the destination URL upon scanning.
However, a dynamic QR Code works differently. Instead of pointing directly at the information, it points at a short URL. You can later decide where the short URL should redirect.
Can QR codes sustain damage?
If a QR code is partially obscured or slightly damaged, it can still be decoded thanks to its error correction feature. There are four levels: L, M, Q, and H. Each level has its percentage of damage it can sustain, L being the lowest and H, being the highest. Which to use is determined by the actual size of a QR code when printed.
Can QR codes have logos?
Yet another feature that QR code managers offer is the ability to add your logo right in the middle of it, boosting your brand's identity. Remember that by doing so, the logo mustn't be placed over the positioning patterns (the three big squares).
Can QR codes be used for business cards?
One of the many options you can choose from when generating a QR code is a vCard. You can insert all your contact information and place the code on your business card. People can then scan the code and add you to their contact lists instantly.
Can QR codes point to an app store?
Whether you'd like people to download your app on iTunes, Android, or both, you can have your QR code linked to all the stores simultaneously. Depending on the mobile device someone uses to scan a QR code, they will be redirected to their respective app store.
Are QR codes being used on the web?
Although the main reason to create a QR code, as we have pointed out before, is to connect the digital and physical worlds, the tool can be applied on the web. Such is the case with Microsoft's Windows 10.
Where can I use QR Codes?
You can use QR Codes for any purpose and almost anywhere. There are numerous ways companies use QR Codes like billboards, restaurants menu, magazines, web pages, visiting cards, real estate, and other marketing strategies. You can add a QR Code to any image, paper, or sticker and use it for different purposes. Whenever anyone sees the QR Code and scans then, a notification pop-up displays complete details inside the QR Code. So many people are using QR Codes in different creative ways such as club passes, elevators, conference passes, bus stops, and many more.
Start creating free QR codes via the SQR QR code generator.